Zantar is in the store now!
Mythical Games
Stack your shelf with an interdimensional heavy hitter that packs an otherworldly wallop. Zantar hails from Dimension Z—a realm beyond time, space, and matter. A millennia of being forged in the incomprehensibly dense atmosphere of D-Z has left Zantar's star-spangled skin nearly impenetrable...And its fist unstoppable.
This Blanko designed by artist Pete Fowler is in the game now!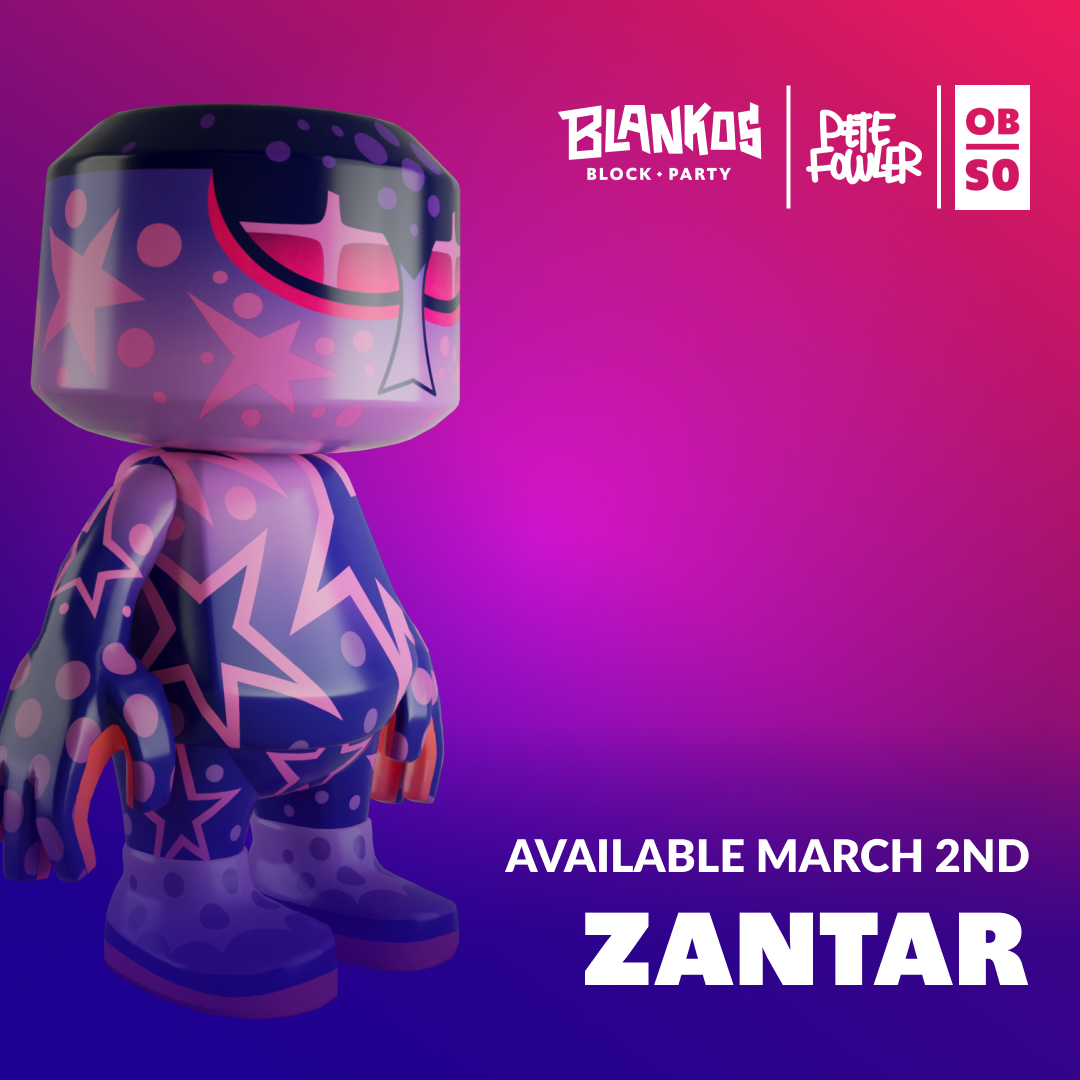 Head to our Discord server, or Twitter for more updates.
---
---
Recommended Content