We Are Mythical: Stoyan Stoyanov
Katherine O'Harrow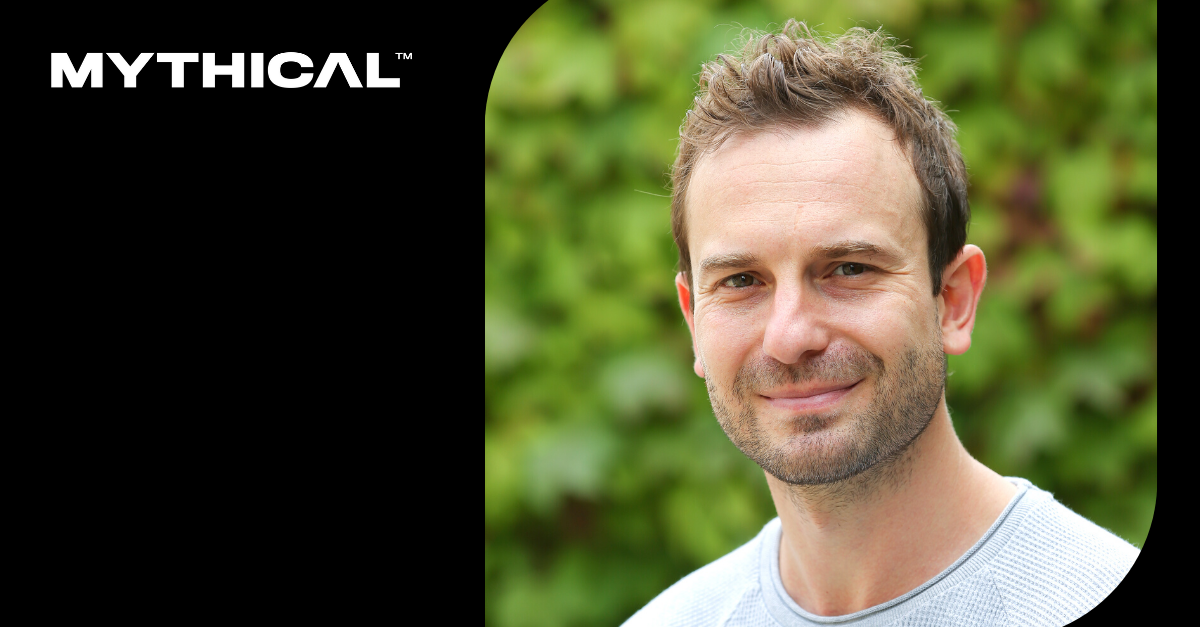 Stoyan Stoyanov is no stranger to hitting the ground running–metaphorically and literally–when it comes to exciting if not sometimes nebulous new ventures. You probably wouldn't assume on first meeting him that he's a long-distance motorcycling enthusiast, with a 10,000-mile road trip under his belt. That love of treading less-traveled paths directly translates into his excitement around pioneering emerging tech as Mythical Game's Vice President of Marketplace.
Stoyan's career has revolved around marketplaces for over ten years, initially starting by trading options and futures across a range of asset classes and geographies. After taking those hands-on learnings from traditional financial markets, he moved to the world of live event ticketing, where he oversaw Marketplace Dynamics and Pricing at Stubhub.

Why Mythical?
On top of being a gamer himself (Street Fighter II and Planescape: Torment being two of his nostalgic favorites), Stoyan was immediately interested in the very real problems that Mythical is setting out to solve. He shares that, "Users feel connected and invested in the items that they acquire in digital environments – Mythical is working to enable true ownership, transferability, and interoperability of digital assets." Not only does he feel that that technology needed to make this a reality is finally here, but that the team of people working to make it a reality are an incredible team to work with.
He elaborates that "Mythical possesses a deep skillset across AAA game development, free-to-play, Blockchain, Marketplace, and Economics (among others). Putting those together within an agile team which can prototype rapidly is rare". Stoyan consistently highlights how the brilliant individuals and overall company culture truly make his experience at Mythical great.
"We see life as broader than the professional setting and objectives. A lot of companies claim that as a core value but fall short. This is the first place where I have seen laser-focused execution, paired with complete radio silence in the evenings and over the weekend. For me, as a father of two young boys, this makes all the difference in the world."
Team + Leadership
As a leader, Stoyan seeks to bring that same energy and care to how he manages his team. He's a firm believer in trusting the experts you bring onto your team and having the ability to check your ego.
For folks that he hires on to the team, he reiterates the importance of having the ability to question one's own expertise pragmatically. He looks for individuals who respect opposing points of view but also embrace conflict as a problem-solving tool. It's crucial that they know how to properly trade-off delivery speed with quality of output.
When asked how he measures success:
"Success is tangible value to the customer, delivered in a sustainable way while leveraging and improving one's competitive strengths. It is worth infinitely more if delivered in a culture where every team member has the opportunity to grow personally and professionally."
Stoyan's team is organized following the pillars of Mythical's Marketplace Products and Services Suite. Part of the team focused on the Consumer product – Marketplace, another part of the group is focused on Enterprise products and services – the Mythical Platform, and both are powered by our Intelligence engine – a set of platform services that set our solution apart.
As of the publishing of this blog, Stoyan is looking to hire a leader on the Platform Product side and a Quant Researcher to support the Intelligence engine.
What's the draw for joining in one of these positions?
Stoyan explains, "The nature of the problems we are solving is such that we operate in an environment of high-ambiguity and constant exploration. At Mythical, true owners and problem solvers are empowered to make decisions, see the impact of their work, and learn by doing".

Are You Mythical?

If you're interested in joining Stoyan and the rest of the team here at Mythical Games, be sure to check out our Careers Page for the most up-to-date openings. Follow Mythical Games on Twitter, LinkedIn, and Instagram for updates and news.

---
---
Recommended Content