Upcoming Weapon Updates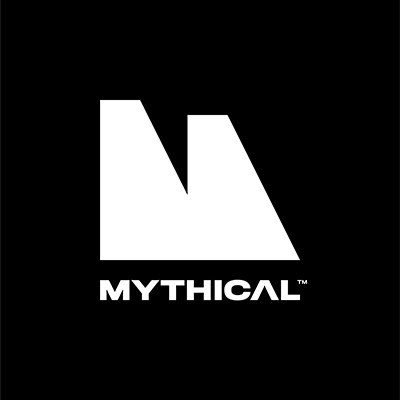 Mythical Games
We have a ton of updates for weapons in Blankos Block Party coming up, and we wanted to give you a sneak peak! It is our goal to make this the best experience possible, so you can create the best games possible.
While some of this is targeted for Open Beta Patch 3 on March 2nd, the timelines may shift. But you can expect these in the new future.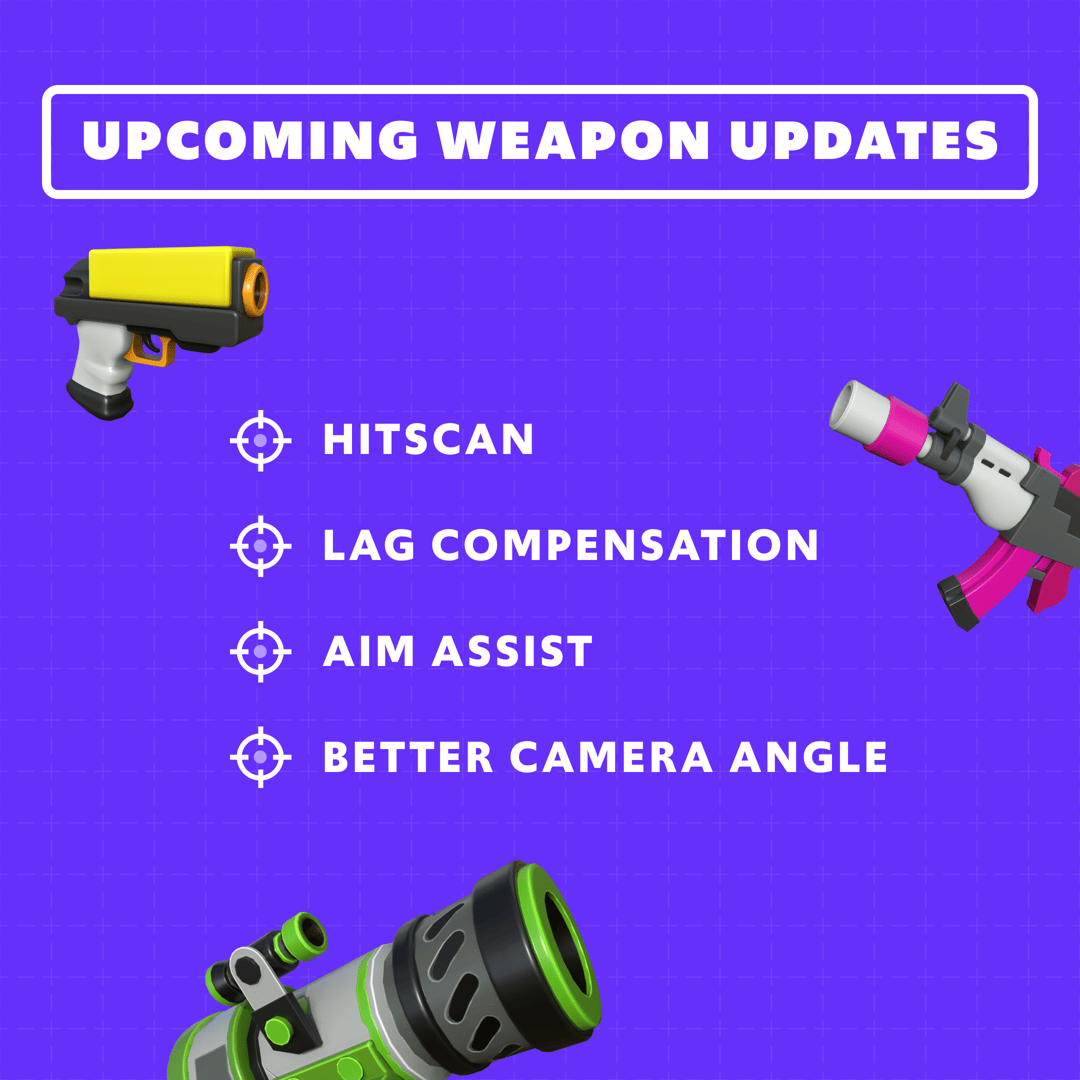 UPCOMING UPDATES
HITSCAN FOR AUTOMATIC WEAPONS
Automatic weapons are a little challenging to control and land a hit at times, especially when sprinting around a map. So we will be updating all automatic weapons to be hitscan in Open Beta Patch 3. This should help in situations where the projectiles felt like they were trailing too much. Hitscan will make weapons feel more accurate and easier to control, especially when sprinting around.

The Rail Gun and Pistol will also now be hitscan too. This will greatly improve the feel of these weapons.
RETICLE IMPROVEMENTS
Down with the dot! This will be another major improvement that updates how reticles work. Each weapon will be getting its own reticle in Patch 3. This will drastically change the display of information for each weapon and we have plans on tweaking and improving the behavior of the reticles. So they will expand as you hold down your fire button indicating a wider projectile spread. Bottomline, reticles will behave in ways that you would expect them to.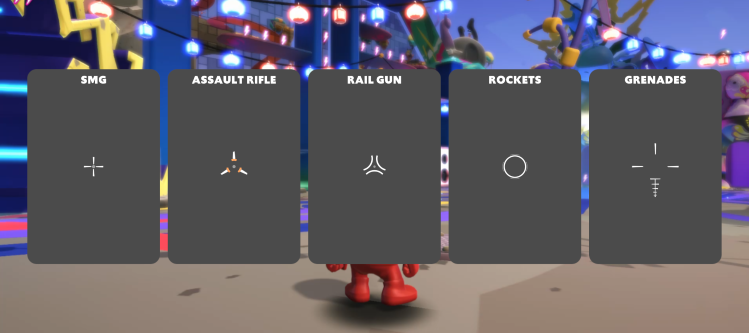 AIM ASSIST
Aim assist for controllers is coming! This should help with playing on a controller to make it feel like they aren't playing with a disadvantage. The aim assist will not be incredibly strong, but will be enough to feel on par with keyboard and mouse.

CAMERA IMPROVEMENTS
We are adjusting the camera angle to give you a better view of the action. We are also adjusting specific weapons to be a bit better based on their utility.

LINE OF SIGHT OCCLUSION WARNING
This update will provide more clear information if you are aiming and are going to be blocked by the environment. Right now, it's hard to tell if you're going to hit a wall or a Blanko. This update should help with that.

IMPROVED LAG COMPENSATION
There currently is some lag compensation but this update will provide better lag compensation. Even if you have little lag, this should help.

Future updates that we're looking at are things like better damage indicators and other tweaks around information provided to the player. Overall, shooting to be greatly improved in the coming month.

This is just a taste of the upcoming changes to Blankos. We are working on many other aspects of the game like races, abilities, building, the Junction, questing, and much much more. Our goal for Blankos is for it to be fun. And it's always got to have that playful Blankos flair. Blankos will be constantly evolving and iterating to make the experience better..

Head to our Discord server, or Twitter to tell us what you think about these upcoming changes.
---