These Blankos Are Being Removed March 2nd
Mythical Games
Don't miss your chance to own these Blankos before they go away forever! We've had a lot of fond memories with this Blankos. We laughed, we cried, we built a tower in the Junction.
On March 2nd, Dazzle, Majo, Stupid Cupid Watermelonie, Altidude, and Lumberjack, will be removed from the store forever. It will be your last opportunity to buy these Blankos that are exclusive to Open Beta. Additionally, the Stupid Cupid Bow and Wings will also be removed.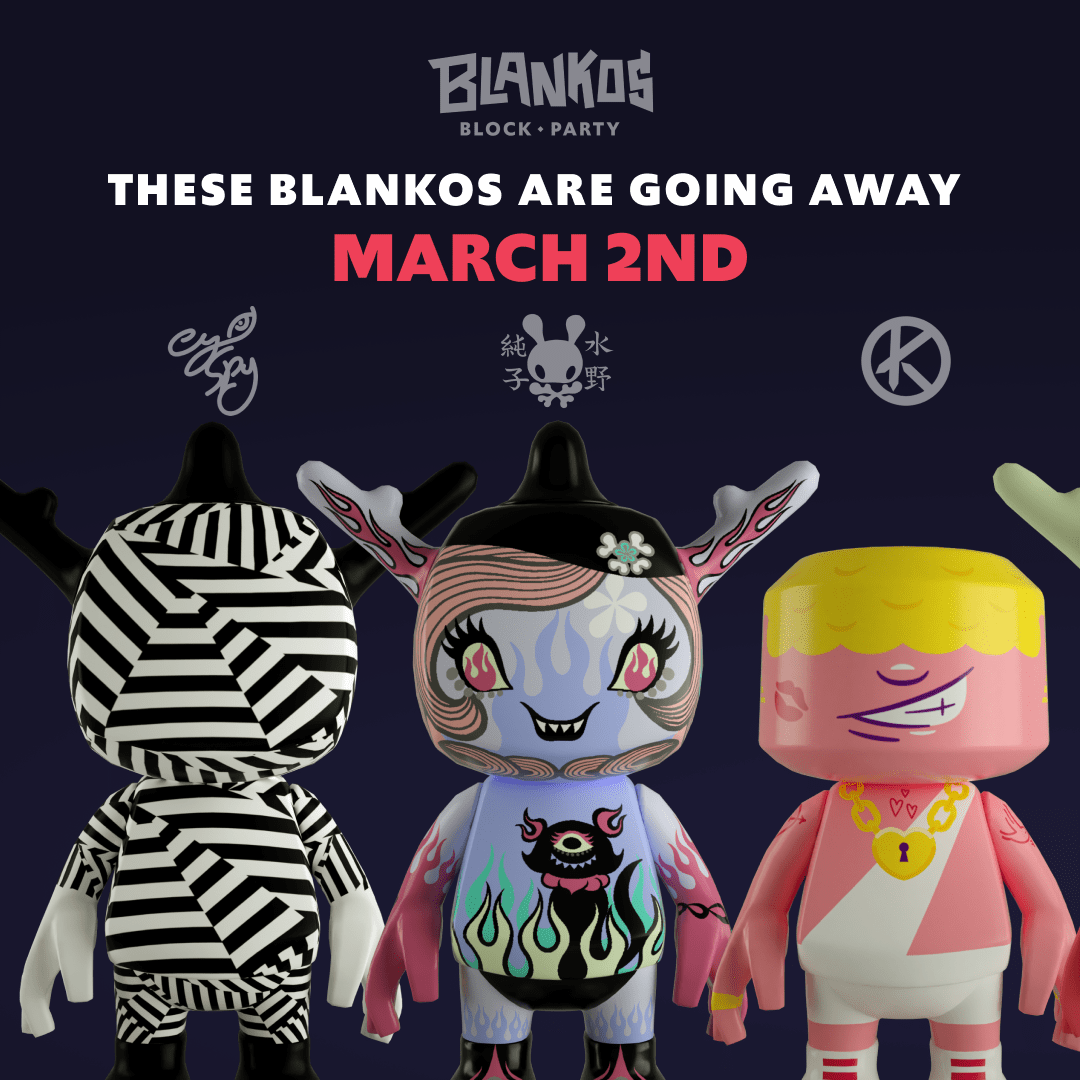 On March 2nd, we will be deploying the store after we deploy the Open Beta Patch 3. Patch 3 will be deployed seamlessly at 9:30AM PST, and the store will update at 2PM PST where these 6 will be removed and replaced by 1 Blanko.
Why 1 Blanko? We will be trying a staggered release of Blankos, one at a time, but with shorter time between releases. So you can expect another Blanko later in March.
Pick these Blankos up in-game now before March 2nd at 2PM PST.
---
---
Recommended Content