Open Beta Patch 3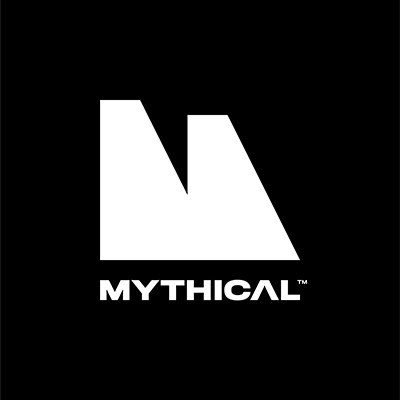 Mythical Games
Patch 3 is here! Open Beta Patch 3 will be deployed on March 2nd at 10:00 AM PST. This will be a seamless deployment of the build with no downtime required. You will need to close down and restart Blankos to start the download of Patch 3.
Open Beta Patch 4 will be arriving in April, but for now, let's check out what's arriving in Patch 3!
Highlights:
Major shooting update: New Reticles and hitscan for automatic weapons. We think this makes shooting AMAZING, but let us know how you find it.
New Spawn Point and Grid Race Start System: Update your races with the new Grid race start. Every Blanko will start on a grid and there will be a clear start line.
SUPER VIBES! Super Vibes are suped up vibes that grant 5 or 10 energy.
Major Party Bus update: Favorites, Featured, and recently played Blocks
Very Low Graphics settings and auto graphics detection, which will occur at start-up.
New Store Update!
We have an exciting new store update where the store will update seamlessly without the need to download anything new. We'll be adding the items below at 2PM PST with this new feature. This will also be your last chance to get 6 Blankos, which will be removed at 2PM PST on March 2nd.
As of today, we now allow the option to save your payment information.
ZANTAR!
Stack your shelf with an interdimensional heavy hitter that packs an otherworldly wallop. Zantar hails from Dimension Z—a realm beyond time, space, and matter. A millennia of being forged in the incomprehensibly dense atmosphere of D-Z has left Zantar's star-spangled skin nearly impenetrable...And its fist unstoppable.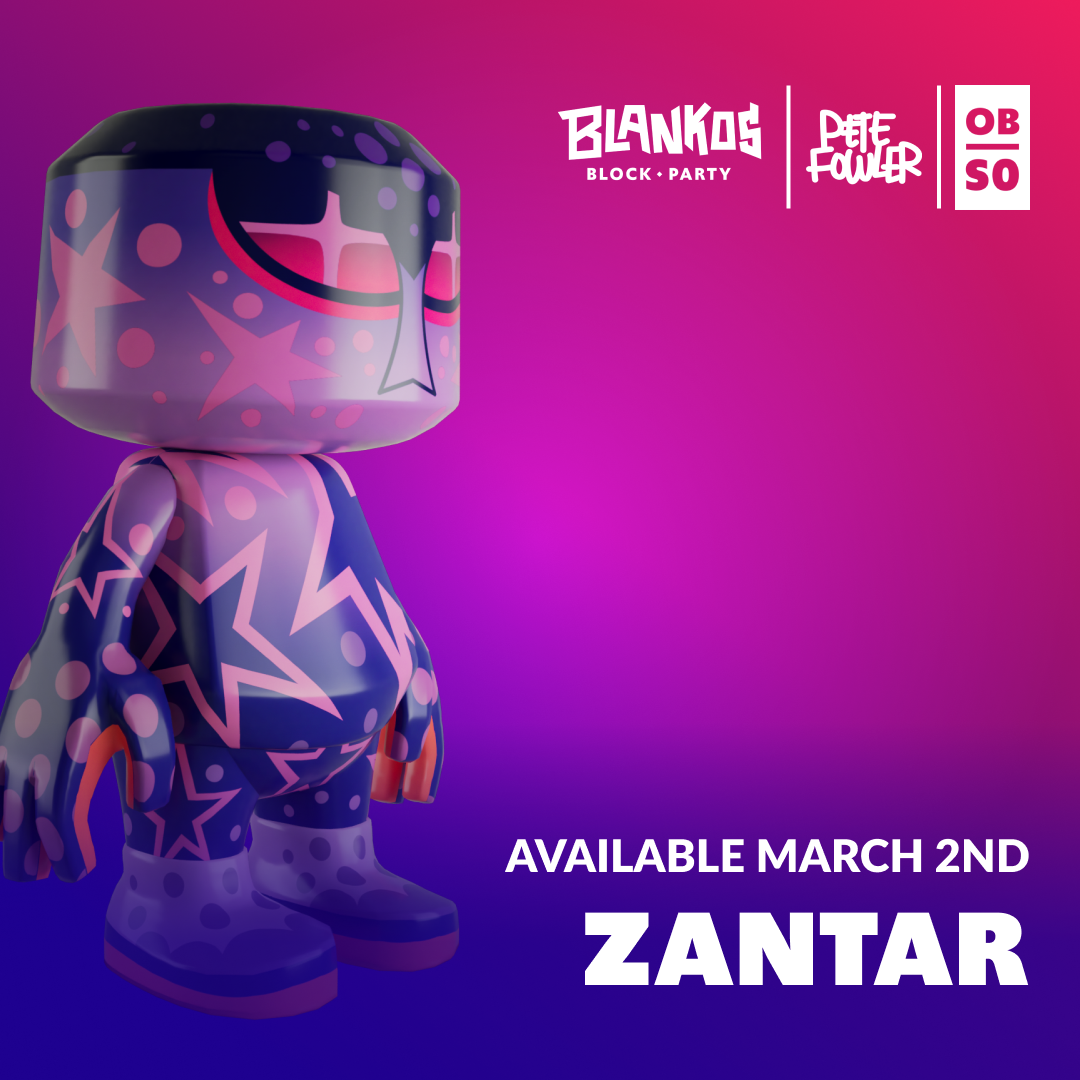 Peep That Bracelet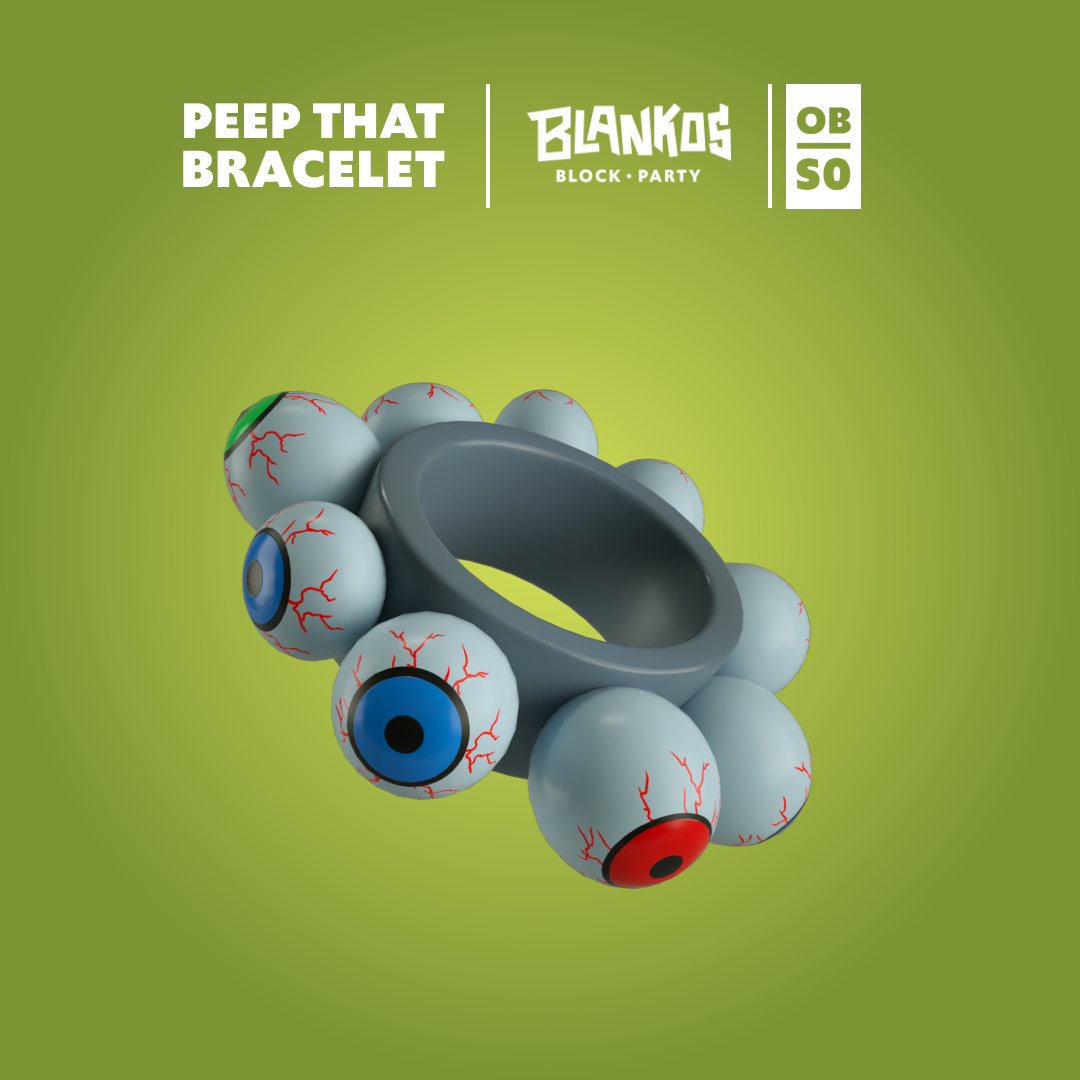 Black Bandana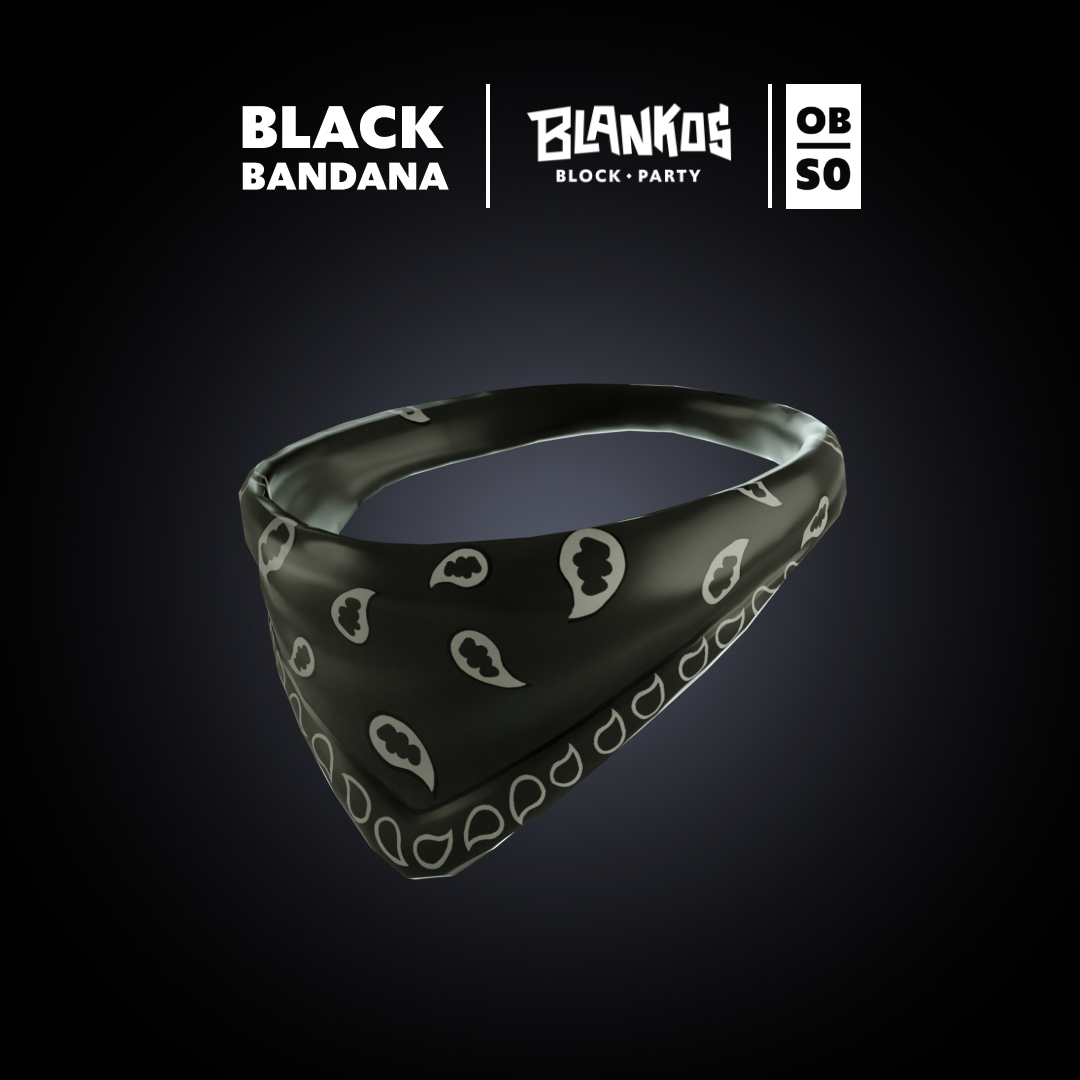 Big Bo$$ Dropp Emote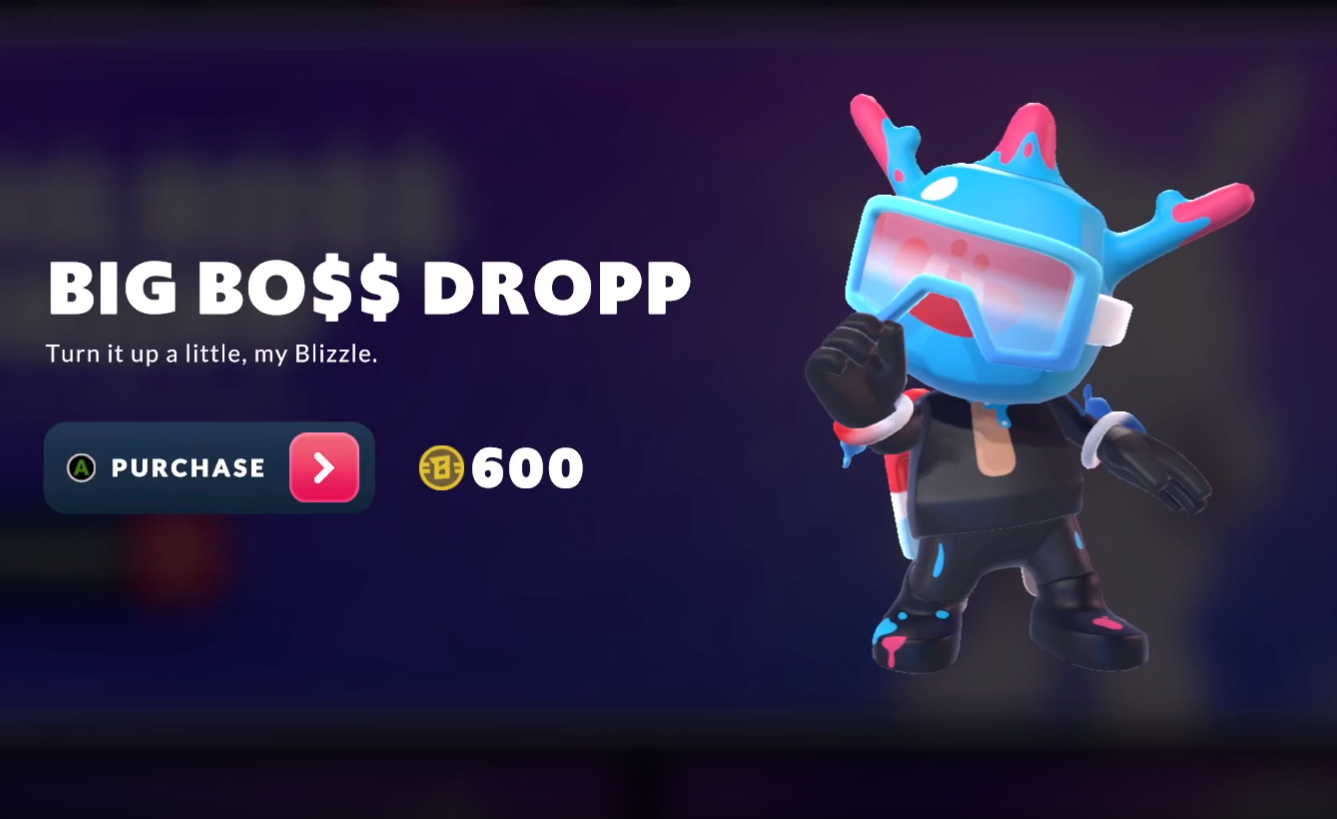 ---
Feature Updates
Shooting
Check out all the amazing additions to shooting in the following notes! It doesn't stop there, coming soon are even more improvements like aim assist and even more content!
SMG, Assault Rifle, Pistol, and Rail Gun are now Hitscan
We have changed the automatic weapons and rail gun to be hitscan. With this new update, hits will register faster and more accurately than before. This will help especially when moving at fast speeds. Blankos are FAST, and now the weapons Blankos use are also fast.
New Reticles For All Weapons
Down with the dot! Weapons will now have real reticles related to the weapon. This change also includes bullet spread within the reticle to indicate reduced accuracy while holding down the fire button. Additionally, we will be adding a blocked line of sight indicator for better readability if your shot will be blocked by the environment.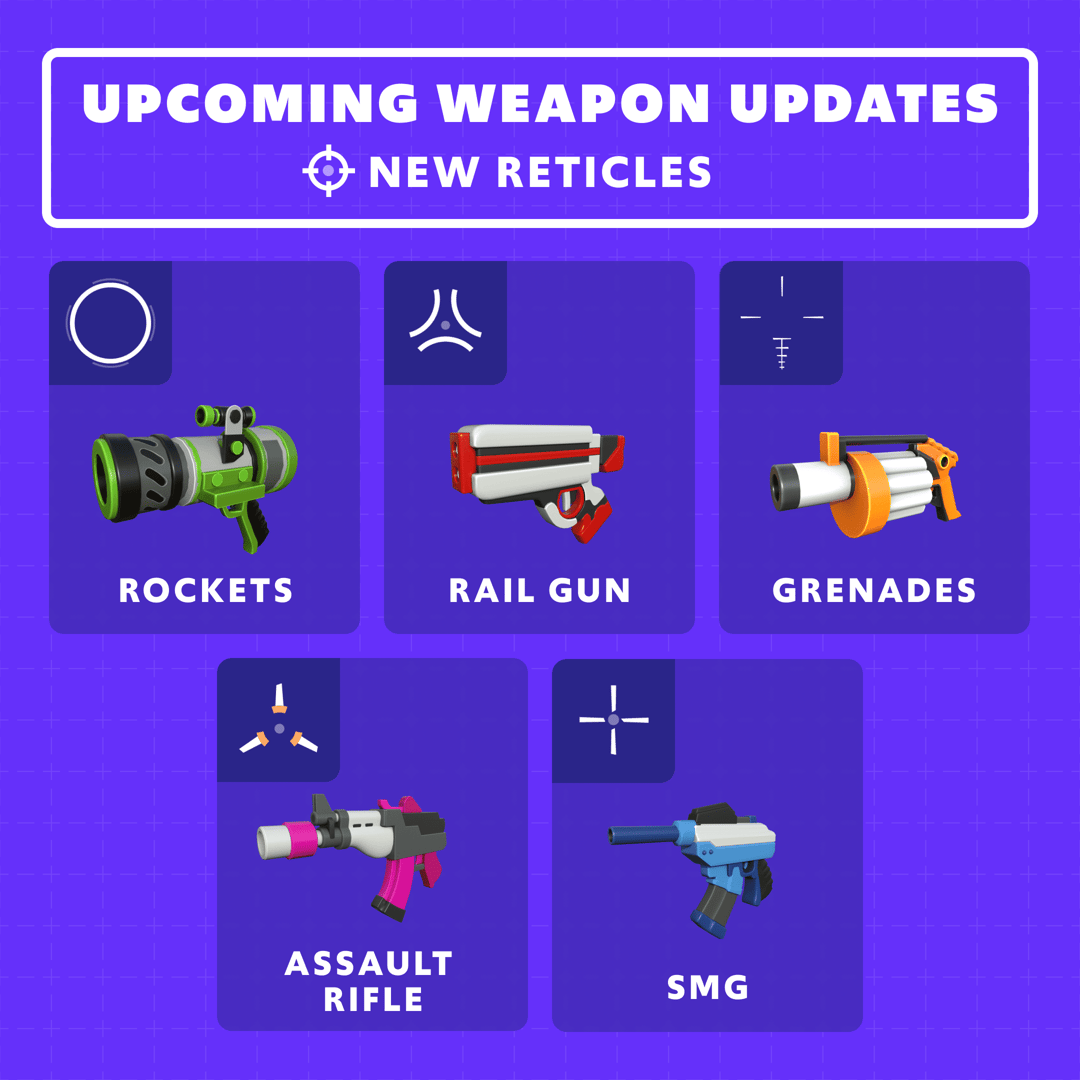 Increased Weapon and Ammo pickup area size
If you've ever run next to or under an ammo pickup, you know how important this change is. This will greatly improve pickups for ammo and weapons.
Improved Lag Compensation
There currently is some lag compensation, but this update will provide better lag compensation. Even if you have little lag, this should help.
Racing
---
Racing
New Spawn Point and Race Start system
Currently, when starting a race the Blankos are positioned randomly within a circular spawn region. This doesn't give builders enough control over how races are configured and can be unfair to players depending on the random position assigned to their Blanko. So we are introducing a grid spawn to help with this.
The grid spawn can be resized to accomodate player caps, and can be lengthened or shortened to create a single line of Blankos.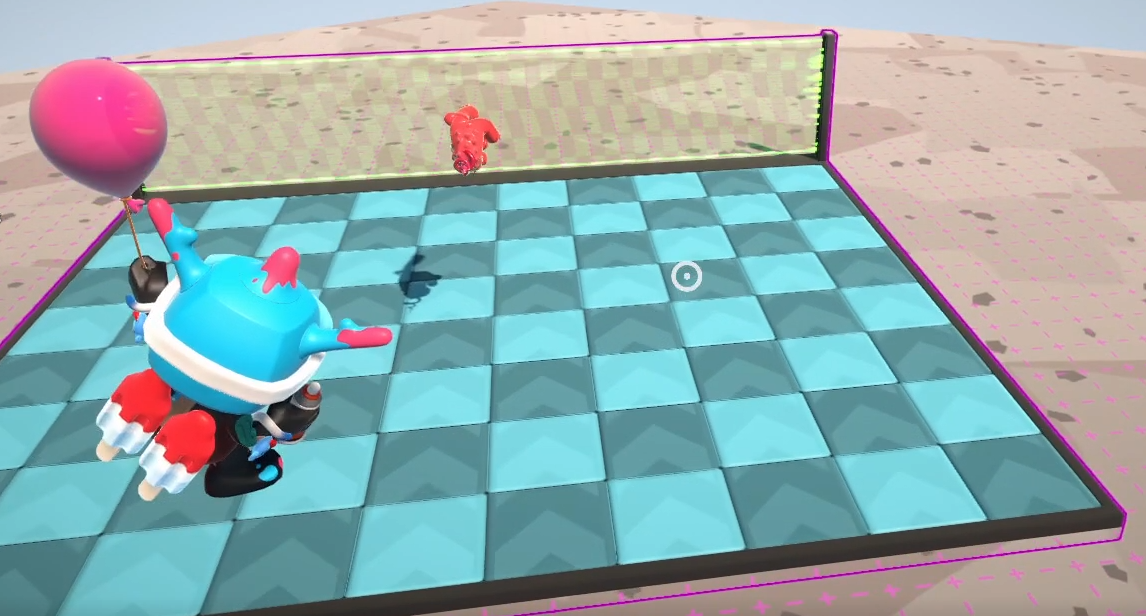 Additionally, the start line will be built-in to this grid spawn which will also act as the lap gate for multi-lap races. Meaning, there is no longer a need for the Race Starting Line prop and the Race Lap Gate and it will be removed.

Note for builders: We strongly encourage you to remove the old starting line prop and replace it with the new one.

Improved HUD for racing position
We're revamping the UI for races! You will get more information about where you are in the race and where others are.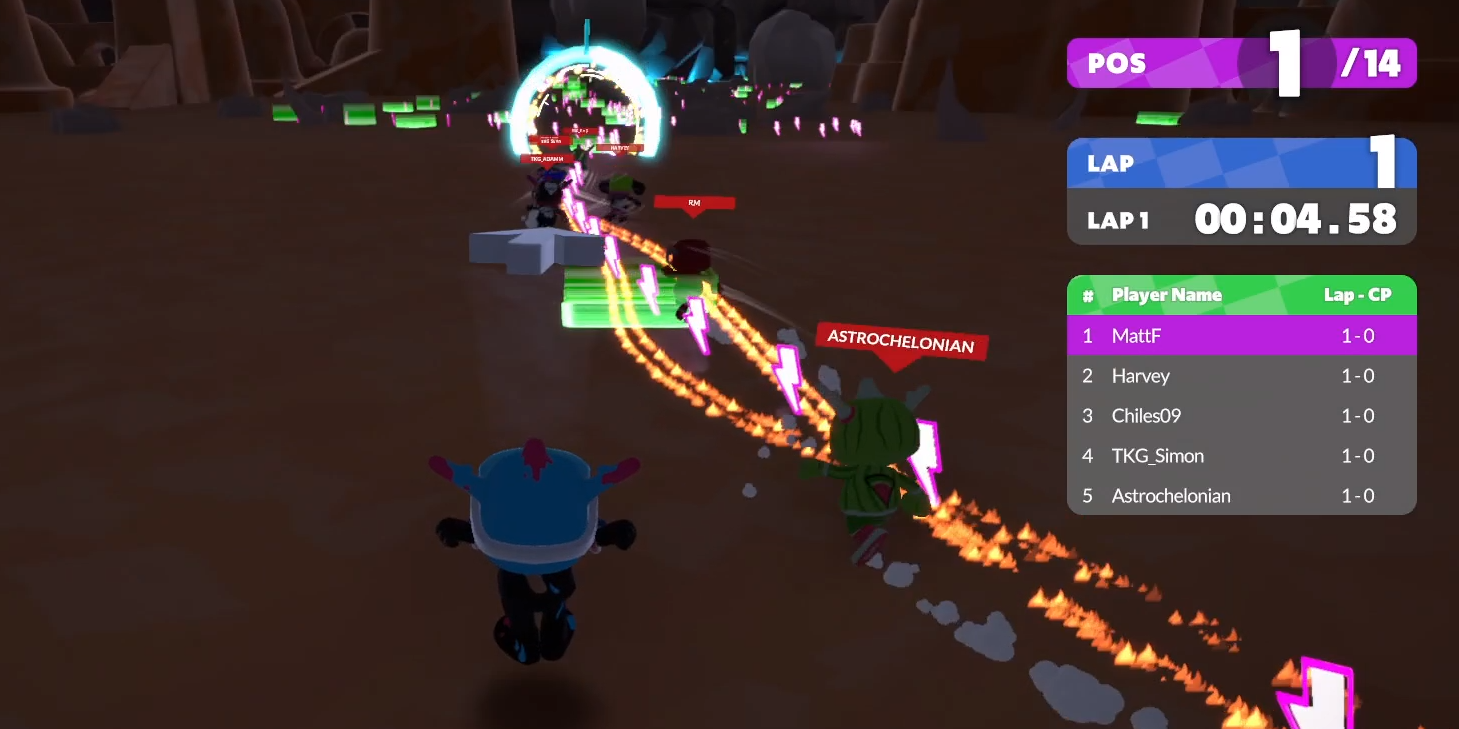 Race placements based on checkpoints completed for DNF's
It kind of sucks when you get a DNF (Did Not Finish). So we want to make sure you always know where you finished in a race. This means at the end of a race, your placement will display the checkpoints reached instead of just a DNF.
New option to toggle "Show Next Checkpoint"
For builders, you have the option to toggle "Show Next Checkpoint" now. This will help you control the information you want to give to players of your Block Party. All Checkpoints or just the next one.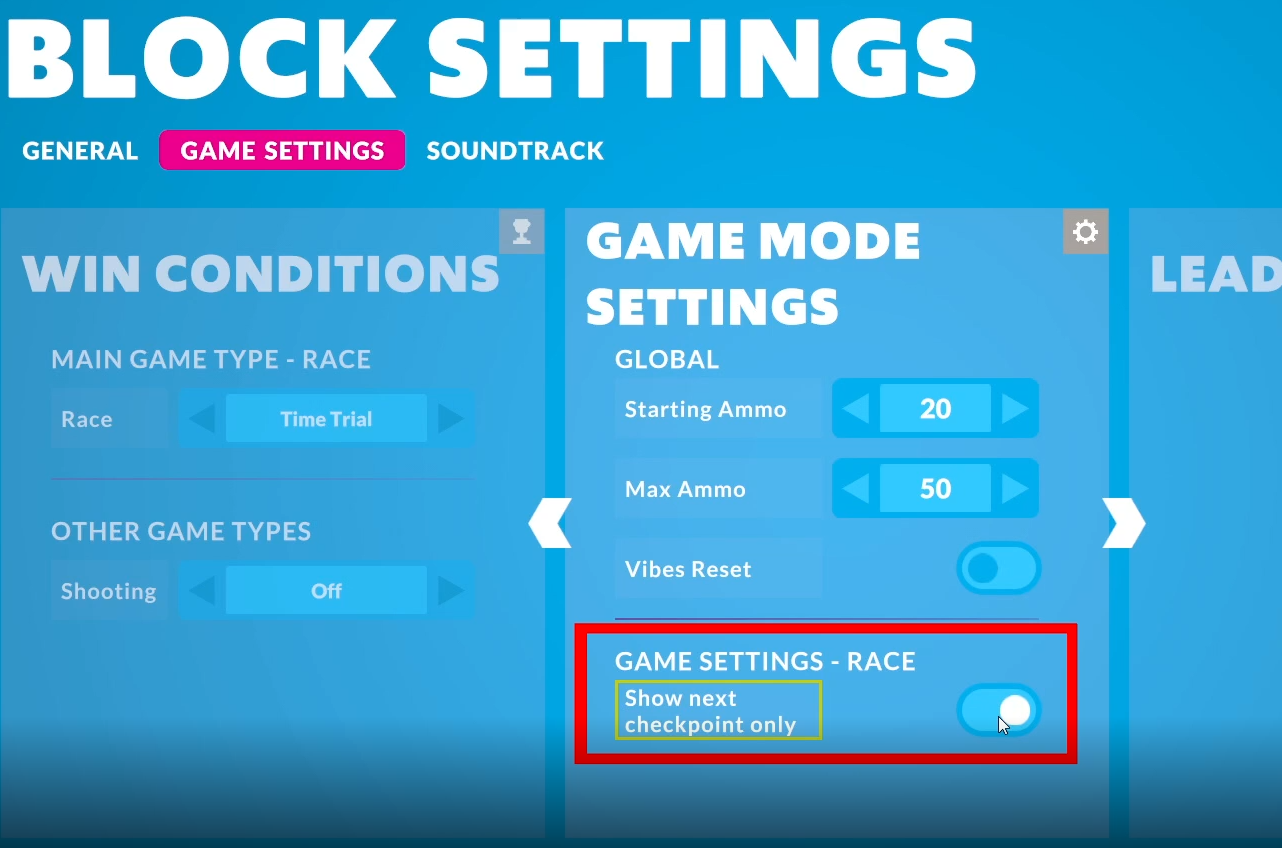 ---
Build Mode
Introducing Super Vibes
Super Vibes introduce new values and designs to vibes. You Super Vibes will grant 5 or 10 energy, in addition to the standard vibe worth 1. These Super Vibes have a fresh look and will really pop in your Block.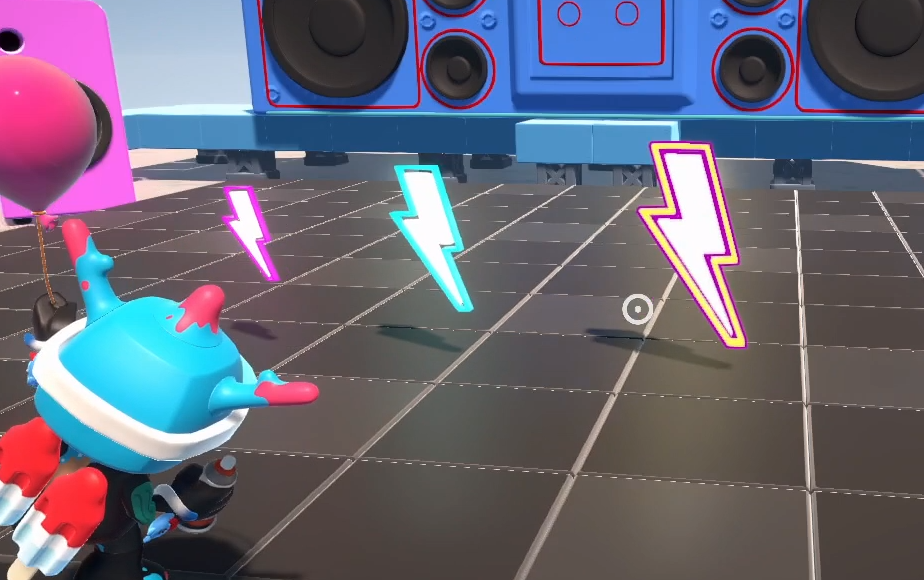 Select All of Specific Prop
You can now select all of a chosen prop. (This is already the best patch).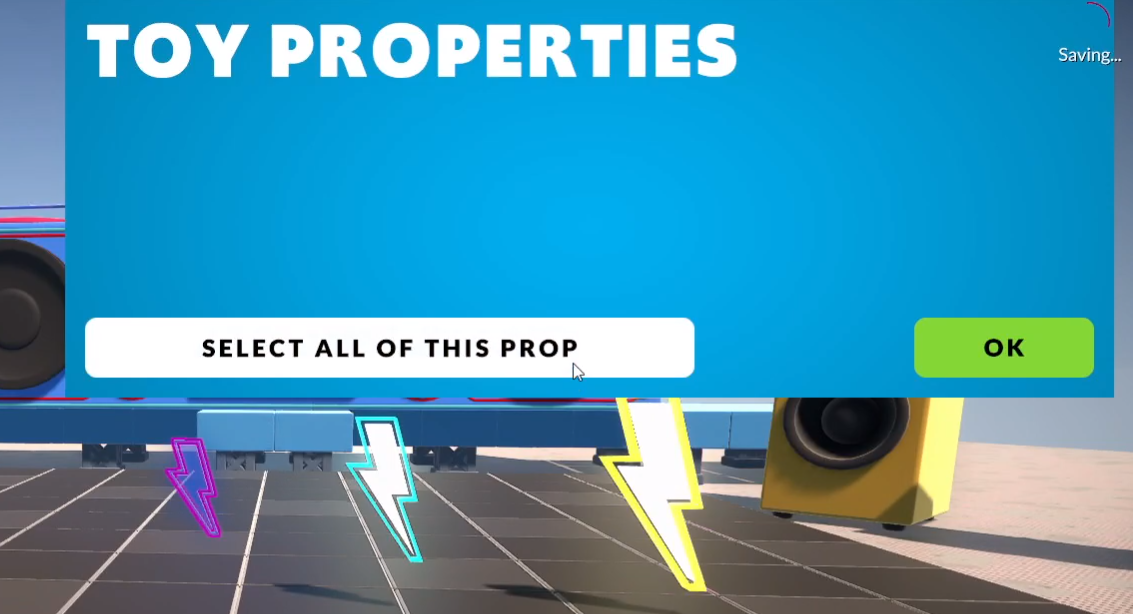 Respawning Vibes
You can now set a timer to respawn vibes. This is going to be super useful in multi-lap races. In addition, Junction Vibes will respawn daily now.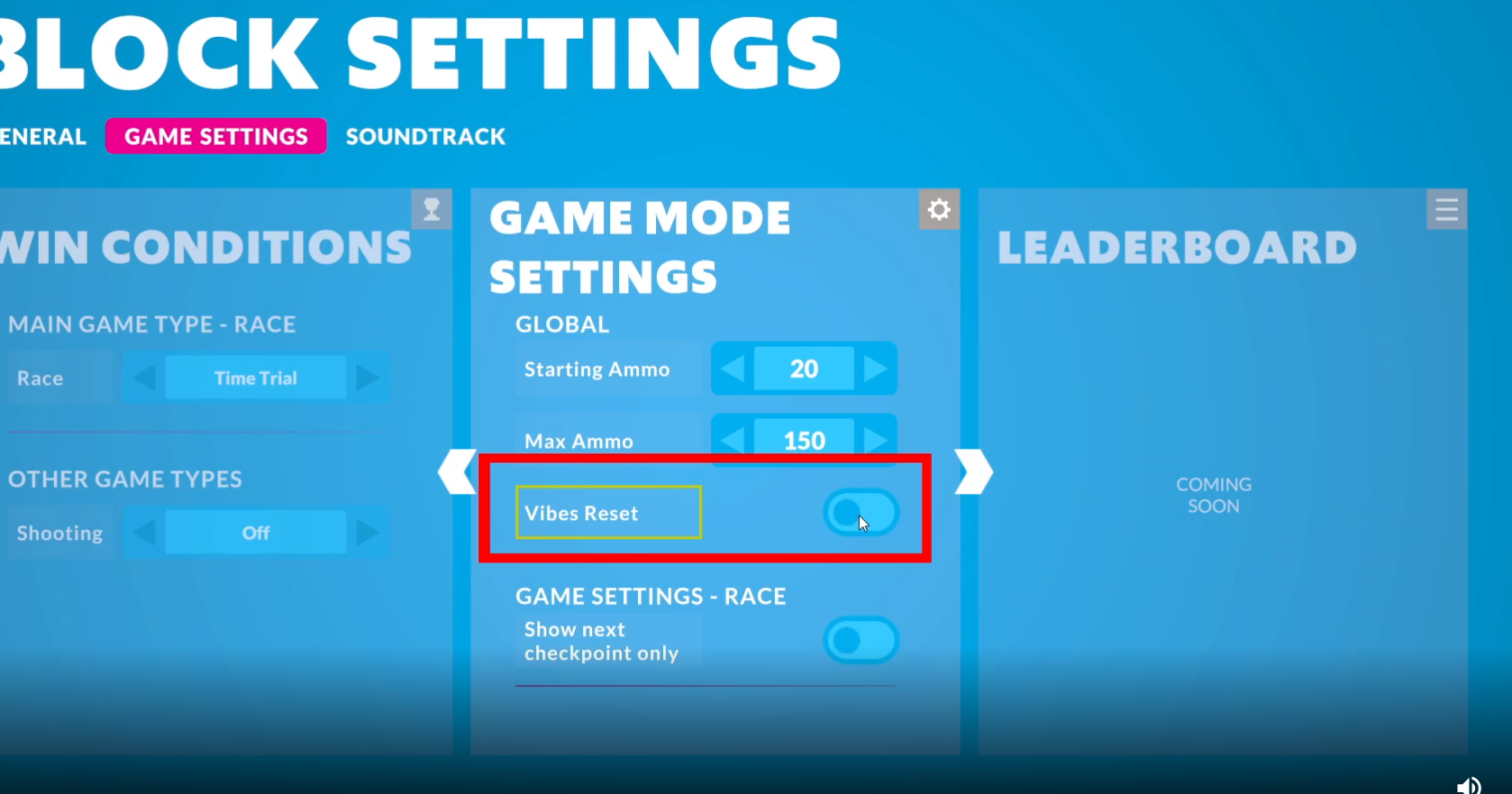 Updated Snap Points
During an object snap, we currently align the snapped object to the nearest 180-degree orientation with the target snap point. In some situations, this can result in the object flipping unexpectedly from where the user thought it would snap to. We're updating this to detect and snap to the nearest 90-degree orientation.
---
Party Bus Updates
We are adding a ton of functionality to the Party Bus to help you find great Blocks to play on.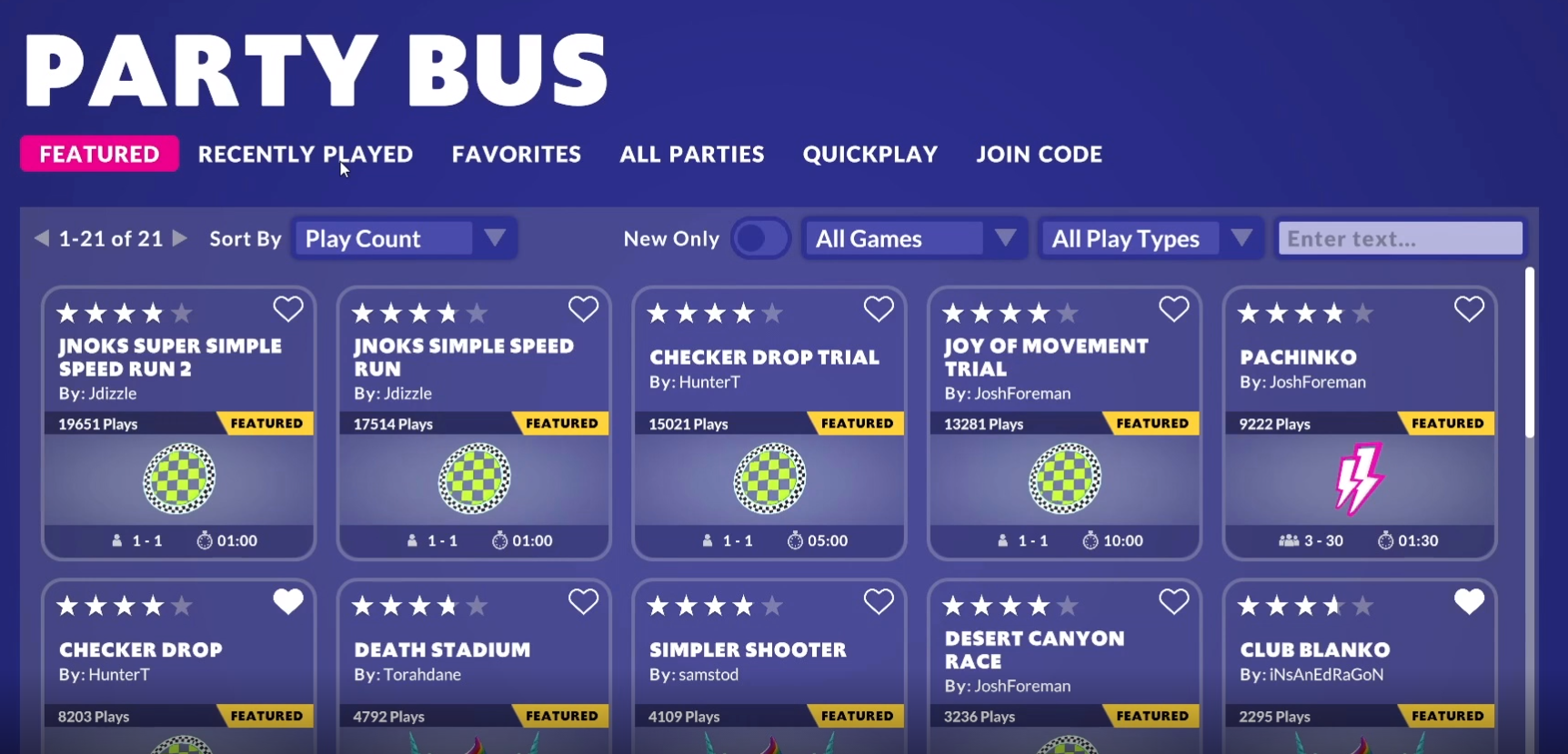 Featured Tab
Featured Tab is where all the featured Block Parties will be displayed. These will be on rotation and we pull recommendations from Discord. So let us know Blocks you want to see!
Favorites System
You will now be able to favorite Block Parties and it will get saved to a separate tab in the Party Bus
Recently Played Blocks
This tab in the Party Bus will show off the last 30 Blocks you have played.
Better Block Sorting and Filter Options
You can now sort by number of plays, rating, or alphabetical order. You can also toggle "New Only" to see only blocks that have never been completed by anyone.
Rating on Exiting
When you exit out of a Block Party either because you want to head back to the Junction, or because you disliked the Block Party, you will get a rating prompt. This will help us and Block builders understand what you like or dislike.
---
Very Low Graphics Settings and Auto-detect
We have heard your feedback around performance settings on low-spec PC's and we are doing a lot of work on making Blankos run as smoothly as possible for as many people as possible. In this patch we are introducing Very Low Graphics Settings. If you are on a laptop or a low-spec PC we highly recommend trying out this setting in the Graphics settings in the main menu.
Additionally, when you boot up the game in Patch 3, there will be a basic auto-detect of performance and will adjust your graphics lower if certain requirements are not met.
We will continue working to improve performance and optimization, but we would appreciate your feedback on this new update.
Priority Bug Fixes
These are not all of the Bug Fixes, just the most important ones.
Fixed: Some users are unable to move during Retch FTUE
Fixed: Blankos disappearing from the Junction
Fixed: Rocket Launcher has had some significant performance upgrades. This was causing lag for some, and the performance should be much better.
Fixed: The Block budget will not increase after the player deletes multiple assets and then selects undo.
Fixed: Moola purchases had a chance to fail
Fixed: Wing attachments were not always using up your full vibe energy
Fixed: Cycling snap points with a group or multi-select did not previously work properly
Head to our Discord server, or Twitter to tell us what you think about these upcoming changes.
---